an agent that provokes or speeds significant change or action
Aerial photography provided by Airgo Media
PRAY
Mobilize united,
city-focused prayer
and worship
FORTIFY
Encourage and strengthen a diverse community of leaders
ACCELERATE
Foster cooperative gospel strategies and collaborative relationships
ABOUT >>
​
We're a growing movement of friends loving Jesus and loving our city to life.
​
Our united mission is to advance the Gospel of Jesus Christ as One Church of Columbus
(John 17:20-21, Acts 2:42-47, Ephesians 4:11-12)
​
A Gospel movement is a united, sustainable effort by churches and cultural leaders to transform their city by meeting critical needs, sharing the love of Jesus, and proclaiming His message. A Gospel movement is taking place when the percentage of Christians is increasing faster than the general population, where there is meaningful progress made toward social welfare and spiritual needs in the city, and when an increased number of Christ-followers are deployed into influential sectors of society. At its core, a Gospel movement is church-driven, gospel-centered, disciple-led and city-focused. It extends across multiple churches and other Christian networks. It doesn't reside in a single church or single set of leaders. There is no particular command center. Catalyst is designed to celebrate God's active presence in central Ohio and to accelerate a vibrant and sustainable Gospel movement in the city. As Christ-followers actively engaged in our respective church fellowships, neighborhoods and ministries, our commitment is long-term. Our posture is to come alongside church fellowships and para-church ministries in an effort to advance the Gospel throughout the city.

Click on the links above to read more about our strategies
Mobilize unified, city-focused prayer and worship
​
"Also, seek the peace and prosperity of the city to which I have carried you into exile. Pray to the Lord for it, because if it prospers, you too will prosper." Jeremiah 29:7, NIV
​
Catalyst launched a prayer guide and website in January 2014 and facilitated a Citywide Concert of Prayer in September 2014. The following year, Catalyst helped launch One Night, an evening of all city worship, and produced a multi-authored citywide devotional. The participation rates and intensity of community engagement in all of these endeavors has been significant. Today, there are more than 2,000 people connected with Catalyst through the Pray for Columbus website. More than 5,000 people, representing at least 300 diverse church fellowships, are engaged in our annual prayer and worship events. In addition, there are nearly 50 distinct small groups, an average of five groups per day, covering the city in prayer daily using the Pray for Columbus monthly prayer guide.
​
​
Visit the Pray for Columbus website for more information.
Encourage and strengthen a diverse community of leaders through the Spirit of Agreement
​
"I do not ask for these only, but also for those who will believe in me through their word, that they may all be one, just as you, Father, are in me, and I in you, that they also may be in us, so that the world may believe that you have sent me." - Jesus, John 17:20-21, ESV
​
The true picture of the Church of Columbus calls for an ongoing affirmation and support of the place of faithful leadership working together and promoting an ethos of whole-life discipleship. Catalyst continues to deepen and expand relational networks to build and sustain a robust cross-cultural Gospel Community through a variety of bridge-building efforts that facilitate reconciliation, collaborative ministry partnerships and the flourishing peace of our city. More than 250 pastors of Gospel-centered church fellowships are engaged with Catalyst For Columbus. The majority of these pastors represent small to medium size congregations and together they cover a wide range of denominations, geographic location and generational diversity. The group increasingly reflects the multi-cultural composition of the Body of Christ in this city.
​
​
Foster cooperative gospel strategies and collaborative relationships
​
"...praising God and having favor with all the people. And the Lord added to their number day by day those who were being saved." Acts 2:47, ESV
​
Columbus is the 7th fastest growing city in the United States with more than 15,000 new residents arriving each year. The Mid-Ohio Regional Planning Commission anticipates the population of central Ohio will increase by one million people over the next 30 years. The implications of this growth have city planners and developers working together to prepare regional infrastructure to support such a significant population increase. This dynamic growth forecast presents a significant Kingdom opportunity for the Church of Columbus. In partnership with other organizations, Catalyst is convening meetings with leaders across central Ohio to consider how best to position the church of Columbus for the opportunities and challenges this rapid growth presents.
In addition to this collaborative approach to strategic planning, Catalyst continues to encourage multi-church partnerships like For Columbus Kids which seeks to provide Learning Extension Centers for every Columbus City School. These partnerships provide a meaningful way for the church of Columbus to share the love of Christ in practical ways that serve to advance the Kingdom and work toward the peace and prosperity of our city.
​
Statement of Faith
​
We deeply appreciate and value our diverse Central Ohio Christian community as an expression of how God chooses to be present today. As communicated more fully in the Lausanne Covenant and the Nicene Creed, we embrace locally a commitment to an orthodox evangelical faith and mission grounded by the centrality of Jesus Christ, a Kingdom focus, and a Gospel motivation.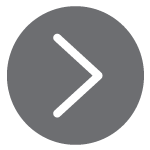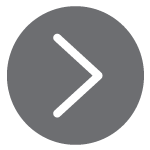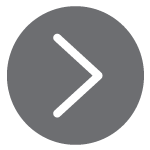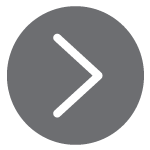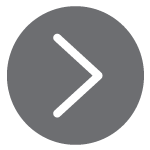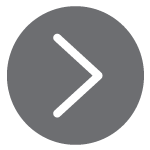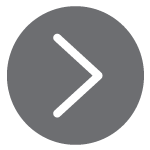 We believe that God has spoken in the Scriptures, both the Old and New Testaments, and that the Bible is divinely inspired, infallible, entirely trustworthy, and authoritative in all matters of faith and life.
We believe that there is one true and perfect Creator God, existing eternally in three persons: Father, Son and Holy Spirit.
We believe in the person and work of Jesus Christ, including his deity, virgin birth, true humanity, redemptive death, bodily resurrection, ascension, intercessory ministry, and in his personal return in power and glory.
We believe that all people were created in God's image, but born sinful in nature and alienated from God, yet with the promise of salvation, provision has been made through the all-sufficient sacrifice of Jesus Christ alone received by faith alone and apart from human works.
We believe in the gift of abundant life in Christ through the transforming, indwelling, empowering, and guiding presence of the Holy Spirit, and as manifested and characterized by the gifts and the fruit of the Spirit.
We believe in the spiritual and visible unity in diversity of believers and that the Church as the Body of Christ expressed both locally and globally is called to growth in the knowledge of God, Christian witness and obedience, to meaningful worship, and to faithful ministry and mission in the world.
We believe that God invites everyone everywhere to believe the Gospel through repentance and receiving the Lord Jesus Christ, and that God will raise the dead bodily and judge the world, where only believers will enjoy eternal fellowship with God in the new heaven and the new earth.
In essential beliefs, we have unity. In nonessential beliefs, we have freedom. ​In all our beliefs, we demonstrate love: Genesis 1:26-31, 3:1-7; Isaiah 9:6; Joel 2:28-29; Matthew 3:11, 16-17; 28:19; Mark 16:17; Luke 1:35; 24:16, 36, 39; John 1:1, 2:19; 12-14; 14:17,23; 15:4; 20:26-28; 21:4; Acts 1:5, 2:1-4, 17, 38-39, 8:14-17, 10:38, 44-47, 11:15-17; 16:31; 19:1-6; 24:15; Romans 1:11; 5:12-21; 8:11; 10:9-10; 12:4-8; 14:1,4,12, 22; 1 Corinthians 1:30, 12:1-31; 13:2; 14:1-40; 15:42, 44; 2 Corinthians 3:18; Galatians 2:16, 3:8; Ephesians 2:8-9; 4:4-6; 16; Philippians 1:21-23; 3:12-14, 21; 1 Timothy 2:5; 3:16; 2 Timothy 1:5-16, 3:16; 4:14; Titus 3:5; 1 Thessalonians 2:13; 5:23; Hebrews 2:4; 3:7-11; 9:22; 12:14; 1 Peter 4:10; 2 Peter 1:21; 3:18; 1 John 5:7; Revelation 3:20.